Sooper Lube Customer Testimonials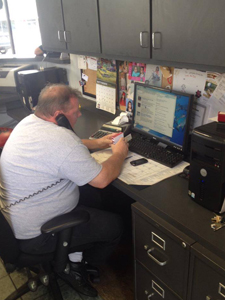 We've been fortunate to receive a lot of positive feedback from our customers. Here's what they had to say about their service at Sooper Lube.
"I have been a customer of Sooper Lube since it opened. As my family grew and we had more cars, there was a period of time when I had as many as four cars going there for service. I continue to use them to this day because they are fast, convenient, dependable and reasonable. Additionally I have had many mechanical issues repaired there over time thanks to the heads up I get when they notice a potential problem. They do a lot more than just change fluids. I can honestly say that I have never had anything but excellent outcomes in all of my dealings with them going back to the early 80's. Best regards to Chuck and all the guys."
~John, Joliet, IL.
"I will never go anywhere else. The guys are great, service is fast and efficient, and no one I know has ever had issues with their service. I never have to wait long, and I get good advice even when I'm not going to have the work done right away - they take the time to explain what is going on and what I can expect down the road. Love these guys!"
"I usually don't write reviews, but this place needs a standing ovation. Today I went to view used cars and I was looking at a 2006 P.T cruiser. When the dealership let me take it for a test drive, I took it to Sooper Lube to get it checked out to be sure it was a good deal. There, the mechanic not only told me the belt was bad, he also showed me why. He took me under the car and let me listen to the sound it was making, and he showed me a video about belts and what they should and shouldn't do! Their prices are beyond reasonable. I am going to bring my car back there for servicing simply based on the amazing customer service they showed me. I highly recommend this place."
"Been using their services for many years. Always great service!"
"My oil pan was cracked by previous place which I didn't know b/c plug was holding crack together. I got oil change here and when got home oil was leaking on driveway. I called and went back in, then they realized pan had been cracked by previous bad type of plug. Since they didn't identify it before I left the first time they took responsibility and replaced my whole oil pan! That's just good business!"
"These guys know how to do an oil change. The staff makes sure they don't mess anything up. They also will tell you if there is something wrong underneath the car or if you need new tires."
"I have been going here since I was 16. I am going to be 43 soon. When I lived in Chicago I always made extra time in my day to get maintenance work done or had my car towed from Chicago to have my car fixed. I trust the staff. My Dad and my brother even have their cars worked on here. Chuck is the best."
"These guys are awesome! They are super fast with oil changes. What really makes me come back is that once, when I was massively pregnant, I had low air in my tire and couldn't get the air thing at the gas station to work. I stopped by super lube, and they filled my tire for free, and fixed my windshield wiper. Plus, their sign is funny."